Dynamic, Modern Interiors
At Studio 561 we understand that a well designed home is one that represents your unique personality. Whether that is bold and vibrant, or soft and understated, we take the time to get to know you so that our designs create a special "wow" moment every time you walk in the front door. Let us help you bring your space to life today!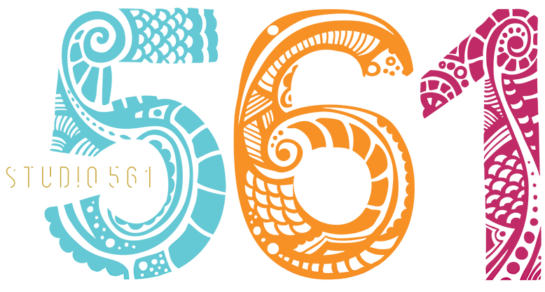 Consultation
Every project begins with a design consultation where we get to know you, and your unique needs for the space. We meet, either in-person or virtually, and spend time discussing your style preferences, proposed changes, as well as priorities, and overall budget.
Design
In this phase we begin working on your custom design which can include anything from space planning, paint colours, finishes and product selections depending on your needs for the space. Everything is then pulled into a cohesive design presentation allowing for feedback to ensure that nothing is left to be desired.
Implementation
Once your design is approved we take care of every last detail, from ordering furniture to coordinating with necessary trades, and finally installation & styling. If you'd prefer to tackle this portion yourself, we're happy to provide an easy to follow design plan, complete with a shopping list to help make your dream a reality.
We chose Studio 561 to update our family room and they didn't disappoint! Natasha is a very gifted designer, highly professional and truly has an amazing ability to transform a room into an extraordinary place of comfort. She really listened to what my needs were, and created a budget that I wanted to work with. She was very detail oriented and gave me a good picture of what the completed project would look like. My family room is now the first place I go to when I want to relax and enjoy my surrounds. I highly recommend Studio 561 for your design & renovation needs.
Working with Natasha was an amazing experience from start to finish. She was kind, creative, responsive and kept on budget! We completed two projects with her and they turned out better than we expected. We are looking forward to working with her again on future projects.